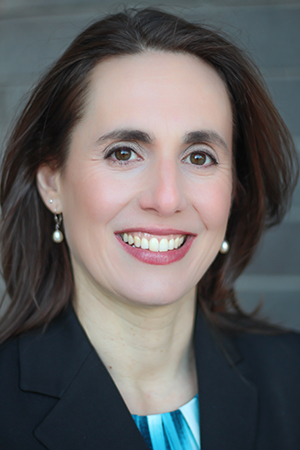 Kate has managed and executed cultural plans, strategic business plans, economic impact studies, program evaluations and feasibility studies for a wide variety of clients.  Client work includes a program evaluation of the Yale/Goldman Sachs Partnership on Nonprofit Ventures; a feasibility study for a new performing arts facility on the Shoreline of Connecticut; best practices case studies for the International African American Museum in Charleston, South Carolina; a white paper on Community Engagement Programs around North America; and a master planning study for a new Museum / School concept in New York.  At AMS Planning and Research Corp, projects included Salt Lake County's Center for the Arts and the George S. and Dolores Doré Eccles Theater in Salt Lake City, Utah; Stanford Lively Arts and the Bing Concert Hall on the campus of Stanford University in Stanford, California; the National Arts Centre in Ontario, Canada; the Staten Island Children's Museum in Staten Island, New York; Danforth Art Museum/School in Framingham, Massachusetts; the Apollo Theater in Harlem, New York; the Greater Cincinnati Foundation in Cincinnati, Ohio; the Saint Paul Chamber Orchestra in Saint Paul, Minnesota; Artspace in Minneapolis, Minnesota and Washington, District of Columbia; the Green Music Center at Sonoma State University in Rohnert Park, California; Steven Tanger Center for the Performing Arts in Greensboro, North Carolina; the Sydney Opera House in Sydney, Australia; Carson Valley Arts Council in Minden, Nevada; and the Afrikan Poetry Theatre in Queens, New York.
Kate worked at the John F. Kennedy Center for the Performing Arts in the Education Department for six years. She started as an intern and was promoted to Registration Assistant, Program Assistant in the Youth and Family Programming Office, and finally to Registration Manager. As Registration Manager for the entire range of educational events at the Kennedy Center, her responsibilities included all aspects of running a box office for a major presenting organization: marketing, sales, show settlements, customer service, front-of-house responsibilities, and oversight of the safety and welfare of thousands of school-aged children, chaperones and teachers.
Kate has a Bachelor of Arts (BA) in Music from Bryn Mawr College and a Master of Business Administration (MBA) from the Yale School of Management.
Speaking engagements have included the International Association of Venue Managers Performing Arts Managers Conference, the annual CFO Arts industry conference for Chief Financial Officers (CFOs) from North American arts and culture organizations, and annual conferences for CFOs and CEOs from over two dozen major North American performing arts centers.  Kate is an adjunct lecturer in the arts management program at Purchase College, State University of New York.
Volunteer Work
In addition to her professional work, Kate's enthusiasm for the arts extends to the community service organizations for which she has volunteered. In Washington, DC, Kate volunteered for six years with the Northwest Youth Alliance Concert Series, a free outdoor summer concert series that targets at-risk youth in the District of Columbia. She also volunteered with Quest: Arts for Everyone, another Washington-based organization that makes arts accessible to persons with disabilities. Since moving back to New York, Kate has become a mentor for the Yale Association of Nonprofit Alumni, working with young alumni who are pursuing careers in the arts and culture sector. She also serves on the Executive Committee of the local middle school PTA and as the budget representative for the PTA Council and the School Board.